All my videos featuring prolapses, big gapes and fisting have been deleted! There are only few videos and some pictures left.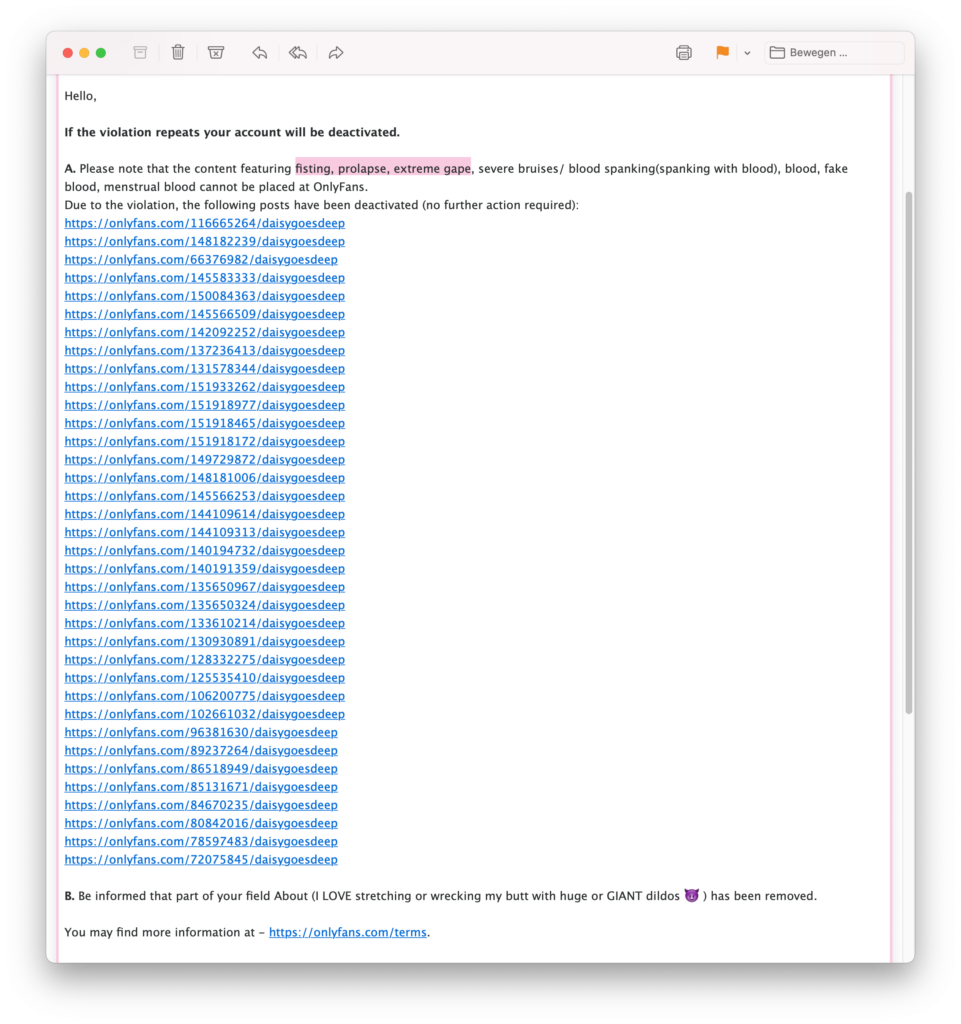 I double-checked the terms of service on OnlyFans and could not find a word about normal fisting or gaping. They write that extreme fisting is forbidden (I didn't have any extreme fisting at all), but I can't find the words gape or prolapse ANYWHERE.
Due to Onlyfans apparently breaking their own rules, please STOP your subscription on onlyfans and don't support that company any longer!
I assumed this will happen because it happened to other actresses as well two months ago. That's why you weren't able to buy a 3-, 6- or 12-month subscription since I heard this.
All my future content will get posted on AVN stars. I also upload all videos there within the next days. For supporting/tipping me, please also use AVN Stars.
Best wishes, love and hugs,
Daisy
Update 2022:
Nowadays AVN Stars is down due to "banking discrimination". Apparently they had many of their bank accounts closed.
You can find my clips on xvideos, pornhub, xhamster, fansly, jff and of course on manyvids 😉